Dr. Rebecca Edwards attended the University of Tennessee College of Dentistry, where she graduated in 1996 with a D.D.S. degree Dr. Edwards has completed continuing education in orthodontics, including Invisalign technology. She spent 23 years with her private practice in Arkansas before moving to Mississippi. She is licensed in sedation dentistry for those with dental anxiety as a barrier to treatment. She is also certified in Botox, dermal fillers, and PDO threads for facial head and neck rejuvenation by the American Academy of Facial Esthetics, of which she is an associate pursuing her fellowship. She is accredited in Dental Ozone therapies and SMART safe mercury removal. She has certification by the AAFE Sleep for treatment of oral appliance therapy in sleep-related breathing disorders. She is a member of the International Association of Orthodontics, International Academy of Biological Dentistry and Medicine, International Association of Oral Medicine and Toxicology, and Ask the Dentist forum. She is also certified with clear aligners and early childhood treatment for myofunctional orthopedics and breathing disorders through Myomunchee and Myobrace systems. Dr. Edwards loves her career and learning how to improve the care she can provide patients of all ages. She has spent the last three years in Mississippi mainly devoted to pediatric dentistry but loves treating patients of all ages and backgrounds. She and her husband, Pat, have two grown children who attended Ole Miss. In her spare time, she enjoys outdoor sports, group exercise, and visiting her family.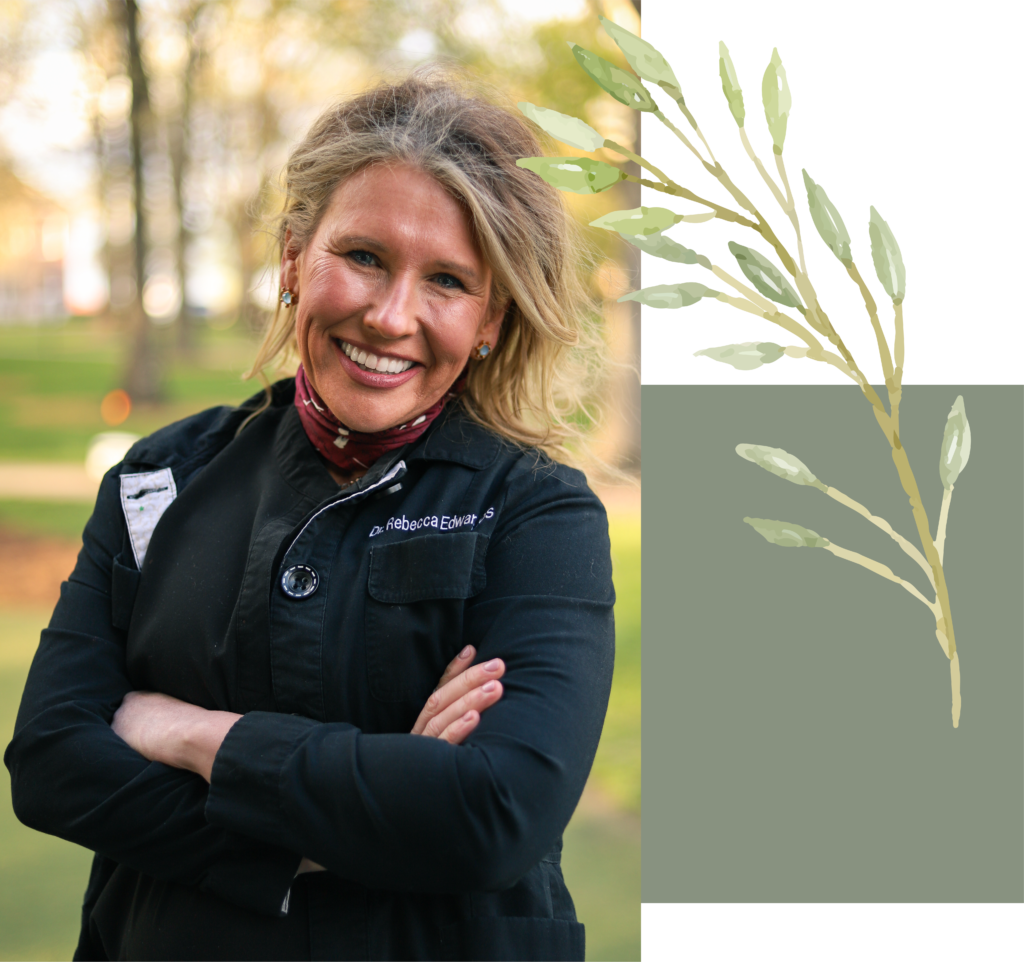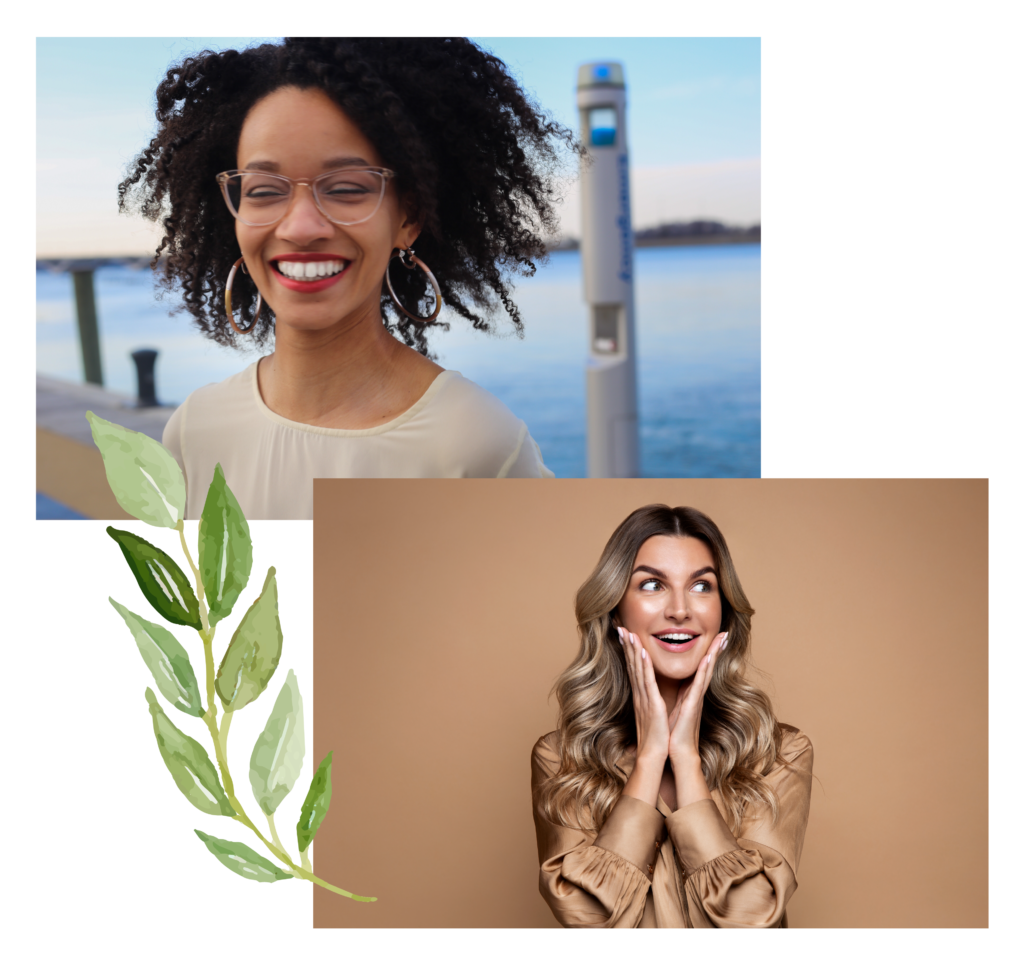 What is Biological Dentistry?
Biological Dentistry, also known as Holistic Dentistry, considers the patient's entire state of physical and emotional well-being. With this in mind, we view the mouth as the window to the whole body. Maintaining health through the prevention and treatment of oral disease is a significant part of a patient's overall wellness. Oral health is proven to play a role in disease prevention, longevity, and healthier living. Over 80% of U.S. adults suffer from gum disease, one of the prime sources of chronic low-grade inflammation. These treatments are anxiety-free, and we also use responsible cosmetics when caring for our patients because we are treating you: mouth, mind, and body.
Frequently Asked Questions
What is Holistic dentistry?
An approach to oral health that also encompasses many other areas of our health and well-being in order to provide care that extends beyond the confines of the mouth and throughout our entire selves. The guiding principle of holistic dentistry is that by taking care of the entire body, along with proper dental care, our total health will improve and have a positive impact on our lives.
Is Holistic and Biological dentistry the same?
Holistic dentistry has several other names that you may have heard. It is also known as alternative dentistry, biologic dentistry, or integrative dentistry. Nevertheless, the dentists that practice these principles and approaches are dedicated to the same outcomes of improved oral health and complete well-being.
Candid therapy is an airway-focused clear aligner therapy for spacing, crowding, and protrusion.
What is Oral Appliance therapy?
Oral Appliance therapy is an oral appliance that opens the airway to allow more oxygen into the body.
What is Airway Dentistry?
Airway Dentistry is a growing field, focused on the structure of the mouth and the impact it has on breathing. An airway aware dentist knows how to identify underdevelopment of the mouth and jaws, as well as what signs and symptoms to look for that may indicate a breathing or sleep disorder. An airway dentist understands and respects the relationship between oral health and systemic health, and how underdeveloped mouth and airway structures can wreak havoc throughout the body. By using the airway-centered approach to dental care, an airway dentist can identify the underlying structural cause of a sleep or airway issue and resolve symptoms
What is NightLase, snoring treatment?
Fotona's NightLase® therapy is a non-invasive, patient-friendly laser treatment for increasing the quality of a patient's sleep. NightLase reduces the effects of sleep apnea and decreases the amplitude of snoring by means of a gentle, laser-induced tightening effect caused by the contraction of collagen in the oral mucosa tissue. NightLase is easy for any doctor or dentist to perform and has a high success rate in producing a positive change in sleep patterns. Research has shown that NightLase reduces and attenuates snoring and provides an effective, non-invasive way to lessen the effects of sleep apnea.
SmoothEye® is a new and exciting non-ablative Fotona SMOOTH® mode treatment for tightening of the periocular region and reducing the appearance of periorbital wrinkles. SmoothEye® significantly tightens loose and aging skin of the eyelids and periocular region with little-to-no downtime and maximum patient comfort, making this a very sought after non-invasive cosmetic procedure.

After a few treatment sessions, the result is improved skin elasticity, overall structure, and volume with significant wrinkle reduction.
Smoothlase is a revolutionary, non-surgical, non-invasive procedure that uses fractionalized laser and the body's own natural healing process to lift, tone, and tighten loose skin around the mouth, chin and lips. It smooths light to medium wrinkling and improves skin tone by bringing back elasticity, giving you a more youthful feel and appearance. After you turn back the clock, maintaining the results through diet, lifestyle, and occasional touch-ups prevents future wrinkles and loss of skin tone and elasticity.
LipLase- modality Er:YAG provides an immediate response that patients will notice. In contrast to injectable fillers, the LipLase™ treatment is non-invasive, and there is nothing artificial as patients develop their own collagen in their lips. With several adjusted passes the characteristics of 'ideal lips' can be achieved such as fullness, volume, correct balance between the upper and lower lips and a well-defined vermilion border.
PRF can be used to promote wound healing, bone regeneration, graft stabilization, wound sealing, and hemostasis. Because the fibrin matrix is better organized, it is able to more efficiently direct stem cell migration and the healing program.
Yes, we offer a variety of whitening options that range from in office, take home and laser whitening treatments .
When is Dental Ozone Used?
Dental ozone is used for both children and adults. It is often helpful in treating:
Gum Disease– the healing process can be helped by applying ozonated water and/or ozone gas to the gum line and surrounding tissues
Root canal therapy– ozone can be used for several purposes, including sterilizing the canal system, stimulating faster healing, and killing bacteria. Because it is a gas, ozone can reach tiny areas in the tooth that could not otherwise be treated, resulting in a more sterile system
Decay– ozone will kill bacteria on contact, and it can get into hard-to-reach areas below the gum line and into the grooves of teeth
Sensitivity– flooding a sensitive dental area with ozone gas can harden the structure, resulting in significantly less sensitivity
Promote healing– after a dental extraction or a procedure where there is trauma to an oral tissue, ozonated gas can be applied to the area to kill pathogens as well as initiate a healing response.